Candella
A downloadable framework for Windows, macOS, and Linux
Developed and maintained by the team that brought you Unscripted, Candella offers a fresh new look and functionality to the popular AliceOS operating environment framework for Ren'Py.
ℹ️ At this time, Candella builds against Ren'Py SDK v7.4.6. Edge and nightly builds will build against Ren'Py SDK v8.0.3 in the future.
What Candella offers
Frameworks and tools to build apps and services for the Candella system
Built-in apps such as an inventory manager to manage in-game items, an app manager to manage properties of installed apps, and a glossary to define unfamiliar terms
Extra styles and fonts to enhance the look of Ren'Py screens for Candella apps and services
Support for multiple users with configuration files and app data
A desktop shell inspired by the Lomiri project with customizable wallpapers and settings
Differences between Candella and AliceOS
Release compatibility: Candella's release cycle syncs up with feature releases of Unscripted and the Ren'Py SDK, respectively.
Responsive feedback: AliceOS follows a strict release schedule and doesn't update as quickly with bug fixes or improvements, Candella gets feedback from the public as well as playtesters in the Unscripted Playtesting Program.
Targeted for Unscripted: Candella will add new features and improvements that will be helpful for Unscripted, such as native support for the NadiaVM language.
Simplified app development: Candella's application framework extensions make it easier to develop apps quickly without fiddling through delegate calls, making projects from scratch, or remembering what keys are valid.
AppDBbeta: Candella AppDB provides a great interface for creating, finding, and downloading the latest and greatest Candella apps, services, and frameworks.
Candella is free and open-source software licensed under the BSD-2-Clause license and contains other components under the Mozilla Public License v2.0, Ubuntu Font License, Open Font License, and the Unsplash License.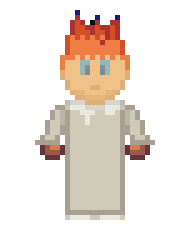 Download
Click download now to get access to the following files:
Candella Framework (Edge)
49 MB
Version c3b31f84d61f1f2755f40bfa6c52881c58d4b71c
Candella Framework (Nightly)
49 MB
Version c3b31f84d61f1f2755f40bfa6c52881c58d4b71c
Candella Showcase (Edge)
105 MB
Version c3b31f84d61f1f2755f40bfa6c52881c58d4b71c
Candella Showcase (Nightly)
105 MB
Version c3b31f84d61f1f2755f40bfa6c52881c58d4b71c